Nextcloud
Jump to navigation
Jump to search
Nextcloud - Nuvol Calafou

Crear un compte d'usuari [CAT]
Atenció: Al núvol de calafou només s'hi pot accedir des de Calafou. Si necessites accés des de fora hauràs de fer servir una VPN: set up a VPN.
Per entrar al NextCloud t'has de crear un usuari:
Amb el navegador web:https://nuvol.calafou.org
Fes clic a REGISTAR-SE
Introdueix el teu correu electrònic.
NextCloud t'enviarà un correu.
Fes clic a la URL del correu
Introdueix el nom d'usuària i una contrasenya.
Espera.... Entra!
A través de Nextcloud tens accés a la mediateca, a la història de Calafou i a la nova estructura d'arbre amb els nostres continguts.
Podeu trobar el Howto per utilitzar el Calafou Nextcloud aquí.
Si tens algun problema al registrar-te, si us plau, contacta amb l'AG Comunicació. També podem crear-te l'usuari si ho necessites.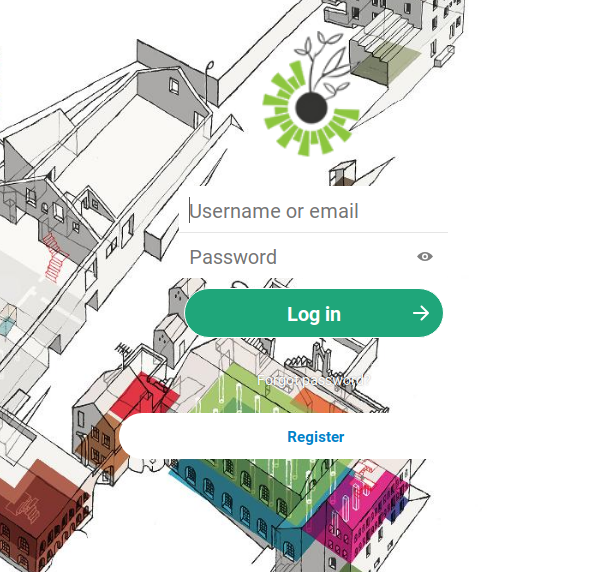 Crear una cuenta de usuario [CAST]
Atención: A la nube de calafou solo se puede acceder des de Calafou. Si necesitas acceder des de fuera tendrás que usar una VPN: set up a VPN.
Para entrar en el Nextcloud tienes que crear una cuenta deusuario:
Con el navegador web:
Haz clic para REGISTRARSE
Introduze tu dirección de correo electrónico.
Nextcloud te enviará un correo electrónico.
Haz clic en la url del correo electrónico
Introduze tu nombre de usuario y contraseña
Espera... ¡Entra!
A través de Nextcloud tienes acceso a la mediateca, a la historia de Calafou y a la nueva estructura de árbol con nuestros contenidos.
Puede encontrar el Cómo utilizar el Calafou Nextcloud aquí.
Si tienes algún problema al registrarse, por favor contáctanos en el AG. También podemos crear el usuario, si lo deseas.
Create a User Account [ENG]
Attention: the Calafou Nextcloud is only accessible from within Calafou. If you need access from outside, you need to set up a VPN.
To enter the Nextcloud you have to become a user:
With the web browser:
Click to REGISTER
Enter your e-mail address.
Nextcloud will send you an email.
Click on the url in the email
Enter your user name and password
Wait for it... come in!
Through Nextcloud you have access to the media library, to Calafou's history and to the new tree structure for our contents.
You can find the Howto for using the Calafou Nextcloud here
If you have any problems registering, please contact us at the AG. We can also create the user, if you wish.