Difference between revisions of "Taller de radio con sonificación del espectro electromagnético"
Jump to navigation
Jump to search
Line 1:
Line 1:
 
+
 
+
 
+
 

= Sonification ?=

 

= Sonification ?=

 

Transform a phenomena into sound

 

Transform a phenomena into sound
---
Revision as of 11:20, 23 April 2017
Puedes escuchar aquí la sonificacion del espectro realizada durante el HTE
Sonification ?
Transform a phenomena into sound
Wikikirc : sonification of wikipedia https://vimeo.com/54803321
Electromagnetic Spectrum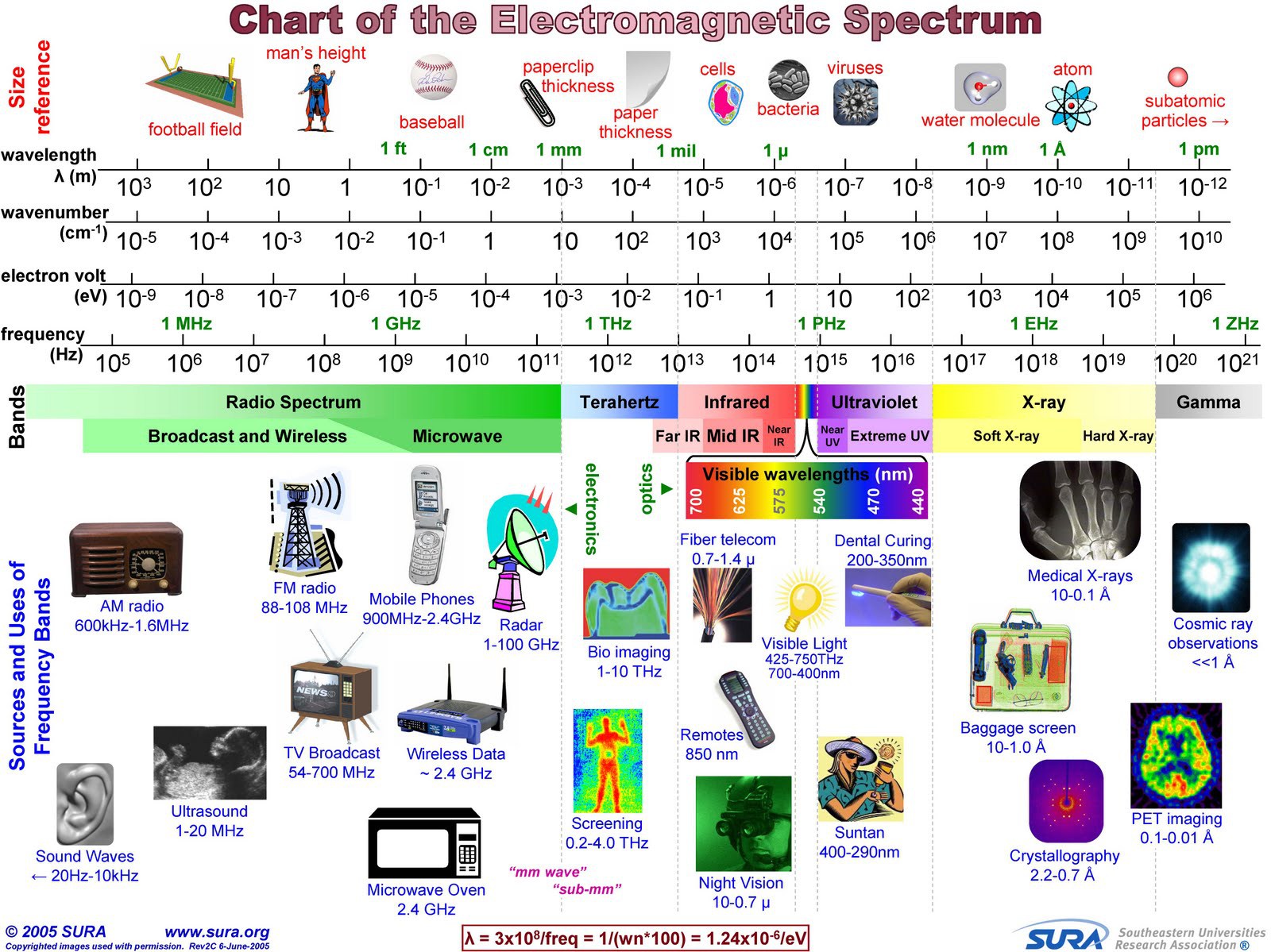 Listen to the waves
VLF
"On appelle très basse fréquence (VLF), Very low frequency en anglais, la bande de radiofréquences qui s'étend de 3 à 30 kHz (longueur d'onde de 100 à 10 km). Les ondes VLF sont aussi appelées ondes myriamétriques." wikipedia
"L'ionosphère est l'atmosphère supérieure d'une planète, en référence à son état de conductibilité électrique qui est caractérisé par une ionisation partielle des gaz. L'ionosphère terrestre comprend trois régions neutres, à savoir la mésosphère, la thermosphère et l'exosphère." Wikipedia
Devices
Live Sources
Ressources
Se fabriquer une antenne et un récepteur pour écouter les VLF
Il est tout à fait possible de construire une antenne et d'amplifier le signal reçu avec la carte son d'un ordinateur, il faudra filtrer le 50Hz du courant électrique 220v !
Listen to Radio Spectrum
Scanner radio pour 15 € - rtl_sdr
autres appareils
See also the nice nsa playset hacks here http://www.nsaplayset.org/
GQRX
http://gqrx.dk/ http://gqrx.dk/download Mac OS install : Install Xcode and the Xcode Command Line Tools Agree to Xcode license in Terminal: sudo xcodebuild -license Install MacPorts for your version of OS X
Data on FM
Radio Calafou
How to transmit
How to Radio Calafou